Meet Excellence Awards Judge: Claire Davey - "Transforming Service with Passion"
03 November 2023
Sharon Johnston, Head of Membership Services

With an illustrious 27-year tenure at Skipton Building Society, Claire Davey is the epitome of dedication to customer service excellence. Her unwavering commitment to the philosophy that engaged colleagues are the key to outstanding service has been reflected in the Society's high customer satisfaction scores and loyalty rates.
A passion for people and service excellence​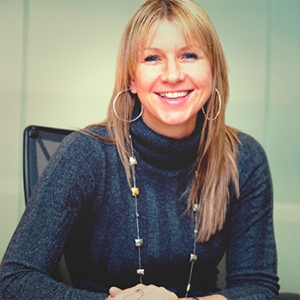 Claire's industry experience, deeply rooted in her passion for customers and people, underscores her belief that there's a distinct difference between adequate service and brilliant service. This conviction not only shapes her professional ethos but also the customer's experience. "Our CSAT scores and customer loyalty support this ideology which in turn supports the success of the Society". ​
The inspiration behind joining the Excellence Awards judging panel​
Driven by a desire to be inspired and to grow through shared best practice, Claire joined the judging panel to embrace the wealth of innovation and commitment within the industry. "I wanted to be inspired by what others are doing, to learn myself from hearing first-hand best practice and initiatives, and also to impart some of my own experience when providing feedback." ​
The heart of the judging process​
What resonates most with Claire during the judging process are the stories of resilience and commitment to raising the bar. The stories that recount how teams have surpassed challenges and achieved their best through sheer passion and pride are not just inspiring; they're a testament to the spirit of excellence in service.​
Claire's tips for a standout submission​
Claire advises applicants to "hone in on the 'wow' factors — those unique moments that distinguish your teams and services". She stresses the importance of succinct, impactful entries and suggests minimising attachments to avoid diverting judges' attention, though adding photos can vividly bring a story to life.​
Words of encouragement for service leaders​
For those contemplating entering the Excellence Awards, Claire offers words of motivation. She views the submission process as a celebration and reflection — an invaluable exercise for any organisation to recognise achievements, identify areas for growth, and highlight efforts that might otherwise go unnoticed. Her message is clear: "Go for it! The experience itself is enriching, regardless of the outcome, as it offers a moment to pause, review, and take pride in your team's journey to excellence."​
Click HERE for more information on how to enter.

---
Keywords