PRESS RELEASE: CCA Global Accreditation for Customer Experience© Award Winners Announced
27 April 2023
CCA Press Office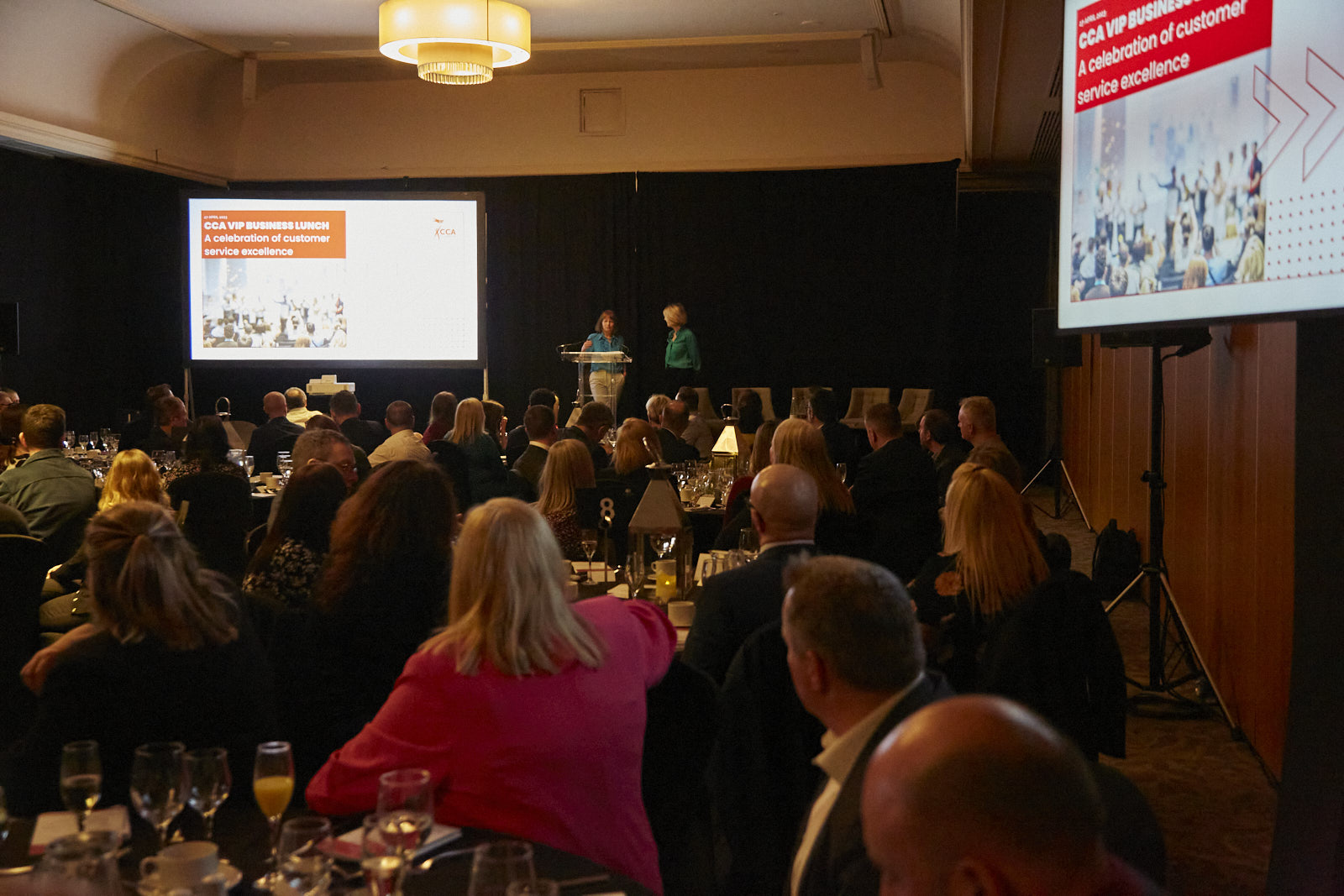 More than 25 leading brands marked their achievement of CCA Global Accreditation for Customer Experience© today at a celebratory event in Glasgow.
Over 100 senior customer service professionals convened to recognise those organisations who commit to driving service excellence and continual improvement in today's highly complex service and experience world.
CCA Global Accreditation© has been established for over 20 years and the 8th edition was launched at the end of 2022 marking a new era for customer service and experience.
CCA CEO, Anne Marie Forsyth commented, "Achieving CCA Global Accreditation© is a testament to an organisation's hard work, dedication, and commitment to top-level customer service, which goes above and beyond the norm to provide their customers with the very best in customer experience.
"Using the Accreditation as the foundation for service proposition allows an organisation to regularly reflect, develop and continually improve how they communicate and connect with customers. It is an ongoing journey, and we are delighted to be celebrating both those that are new to the journey and those who have achieved continually for over 20 years.
"Many congratulations to all the CCA Global Accreditation© bearers on this remarkable achievement."
Organisations being presented with their Accreditation today are:
Atos
Camelot
Capita BBC Audience Services
Capita Customer Solutions
Capita Experience
Citizen
The Contact Company
Coventry Building Society
Department for Education
DVLA Contact Centre
DVSA
Energy Saving Trust
ESB Networks, Customer Care Centre
Fexco
Guinness Partnership
Legal & General
Legal & General Retail Annuities
NHS 24
NHS BSA
People's Postcode Lottery
Police Scotland
Scottish Widows
SGN
Skipton Building Society
Student Loans Company
ENDS
---
Keywords
---
Media contact:
Pauline Cochrane
T: + 44 141 564 9010
E:
pauline.cochrane@cca-global.com
About CCA
CCA is the professional body for leading brands in customer experience, challenging and connecting public and private sector organisations to become world class. With more than 20 years' experience, we are firmly recognised as the trusted reference for research, analysis and expertise. Our work with operators, BPO & shared service providers and vendors ensures we retain our position as the definitive source within our market-place.
Most people within our network are actively considering the best model to deliver a better customer experience and to drive more profitability from customer interactions. Our agenda for 2019 will support this challenge providing our customers with the information and data they need to make informed decisions around the future of their business. For further information visit
www.cca-global.com