Customer Service 101: What It Is & 9 Best Practices
30 March 2023
Nathalia Velez Ryan, Twilio
CCA PARTNERS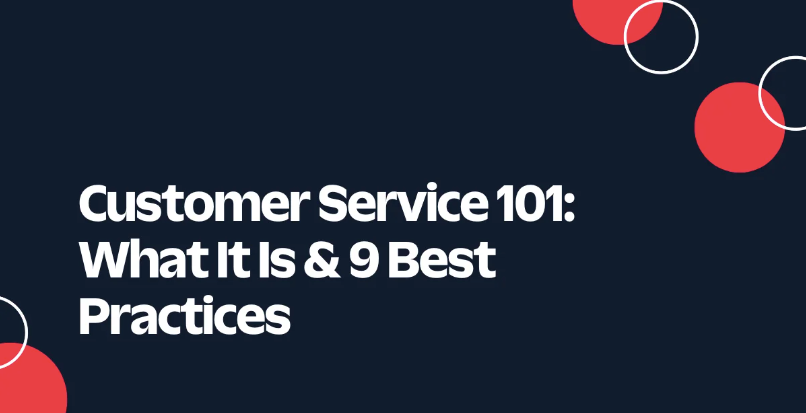 So how do you make sure you provide quality customer service? This post covers everything you need to know to create a positive customer experience.
What is customer service?
Customer service refers to the interactions customers have with your business' support team or resources via live chat, phone, in person, or self-service. It can take many forms, like helping a customer make a purchase or troubleshooting an issue with your product or service.
The goal of customer service is to give customers the answers or support they need with as little friction as possible to cultivate the relationship and increase customer loyalty.
Customer service is part of the larger umbrella of customer experience, which refers to customers' emotional responses to all interactions with a business.
Why is great customer service important?
Let's take a closer look at why providing quality customer service is vital for every business.
Fostering customer retention
A customer service experience can impact the customer's decision to continue to do business with a company.
On one hand, a positive experience can foster brand loyalty and inspire more purchases (more on that in a minute).
On the other hand, a negative experience can turn away a customer forever. In fact, 56% of consumers admit they'll discontinue business with a company after a frustrating experience with customer support.
Increasing revenue
Great customer service has a direct impact on your business' revenue: 59% of customers report a willingness to pay more for a great experience. Additionally, it's generally more expensive to acquire a new customer than it is to retain an existing one, so focusing on supporting your customers saves your business money in the long run.
Bolstering brand reputation
Customers aren't shy about sharing their experiences through reviews or comments on social media—61% of customers admit to sharing bad experiences, while 70% admit to sharing good experiences. And potential customers put a lot of stock in reviews from others.
This means that providing a positive experience not only influences the customer to keep doing business with you but also inspires them to share the love and help bolster your reputation. Social proof like this can increase trust in your brand and attract new customers.
---
Keywords