HGS UK and Engage Hub announce partnership to expand AI capabilities across CX
CCA PARTNERS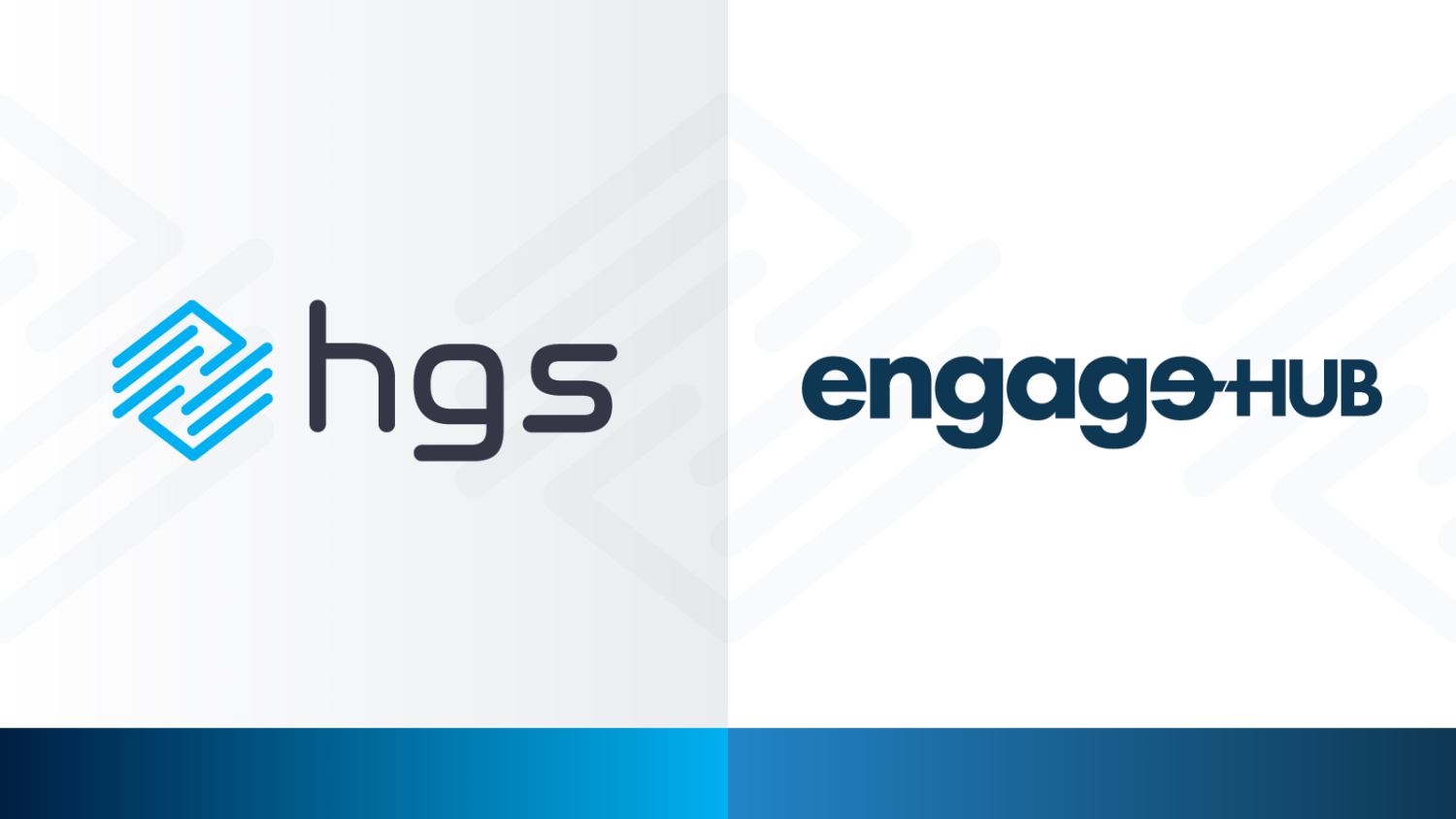 London, UK, February 14th, 2023: The UK operations of Hinduja Global Solutions Ltd (listed in BSE & NSE) today announces its strengthened artificial intelligence (AI) capabilities through partnership with Engage Hub, a leader in the provision of data-driven journey orchestration and cross-channel communications. This partnership is another component for the new CX ecosystem within HGS UK to differentiate and create memorable customer experiences across admired brands throughout the UK and Europe.
As an award-winning contact centre provider, HGS truly appreciates the benefits of having real-time, aggregated customer data from across all touchpoints and channels. When discovering the opportunities to alleviate bottlenecks within the customer journey, there's no substitute over physically seeing the end-to-end CX and all the data behind those interactions – in one, unified view.
Therefore, and as part of the digital strategy forming the HGS technology arc, HGS selects Engage Hub as a partner to offer clients a wide range of AI-powered, automated customer engagement and feedback solutions to capture and act on customer interactions in real-time, across multiple channels (SMS, email, voice, Facebook Messenger, WhatsApp, RCS, and more). Improving first-time resolution is a priority for HGS, and with Engage Hub's intelligent journey orchestration solutions, HGS is in a position to drive contact centre optimisation by encouraging customers to self-serve.
Using Engage Hub's Customer Journey Tracker, HGS can then automatically trigger re-engagement when customers drop off the expected journey. This empowers options supporting clients to engage customers earlier, achieve higher response rates, and boost satisfaction levels.
Using Engage Hub's Customer Journey Tracker, HGS clients are able to:
Personalise and automate at scale – Utilise the full potential of mapping the customer journeys and automation driving operational efficiencies while improving results.
Prioritise and protect – Ensure vulnerable customers are prioritised accordingly and receive support swiftly.
Optimise journeys in real-time – Use data to visualise what is and isn't working, to drive customer loyalty and maximise revenue generation opportunities.
Predict future behaviour – Eliminate any issues before they arise by using AI-powered Next Best Action or Offer in each individual customer journey.
By partnering with Engage Hub, HGS are able to bring together data from across all journeys to proactively identify bottlenecks and painpoints. This enables HGS' clients to make evidence-based decisions about customer service and optimise the experience in real-time.
"This is an incredibly unique offering to our UK-based clients. Already at HGS, we've been able to put customers in a strong position to maximise return on customer experience investment – in terms of both revenue generation and customer satisfaction. Ultimately, this combined stack improves customer journeys for clients. HGS and Engage Hub can together provide CX insight to real-time touchpoints, identify areas of opportunity to remove challenges within journeys, and improve the overall customer experience, which is so, so critical when customers have less money to spend," explains Christopher Sly, Head of Digital at HGS UK.
"The HGS and Engage Hub partnership is designed to help current and prospective clients exceed customer expectations and fast-track their digital transformations," explains Simon Brennan, VP Sales Europe of Engage Hub.
Simon continues, "Using Engage Hub's Customer Journey Tracker, HGS clients can achieve a bird's-eye view of every interaction their customer has with their business, from first contact, across every online and offline system. That way, they can deliver personalised and successful journeys and have a direct impact on their business goals."
About Hinduja Global Solutions UK (HGS)
A leader in optimising CX, HGS UK helps our clients become more competitive every day. We provide world-class customer care and digital innovation for contact centre operations locally and globally. Our solutions ensure high quality conversations, in the customer channel of choice, resolving contacts the first time, all underpinned by great people, cloud technology, digital innovation (automation, analytics, and artificial intelligence), and a collaborative partnership to optimise and future-proof.
HGS UK has over 3,000 employees making a difference to some of the world's leading brands, and central and local governments. Although locally managed, we are part of the HGS group, a multi-million dollar business, bringing global best practice, backing, and investment. Globally, HGS has over 20,000 employees across 35 delivery centres in seven countries. For the year ended March 31, 2022, HGS had revenues of US$ 779 million, including from the recently divested Healthcare Services business. Visit https://hgs.cx/locations/uk/ to learn how HGS transforms customer experiences and builds businesses for the future.
About Engage Hub
Every customer is unique. Engage each one.
At Engage Hub, it's our mission to make sure your business treats your customers as individuals to engage each and every one, so you win them over faster and keep them for longer.
With over 30 years in the business, our services have evolved alongside the needs of our clients, including some of the world's most successful brands across the financial services, utilities, telecoms, retail and logistics sectors. We understand the challenges you face – from data silos to legacy systems – and have built intelligent, intuitive and effective solutions that work for you.
Our commitment to excellence has helped us build a reputation as the leading global provider of data-driven consumer engagement and customer retention solutions. At a time when brand loyalty is at an all-time low, our data orchestration and customer service technology delivers the kind of experiences your customers have now come to expect. So, you can always keep them engaged and happy.
For more information, please visit www.engagehub.com
---
Keywords