CCA Excellence Awards 2023 - Resources to help build a winning submission
07 September 2022
Sharon Johnston, Head of Membership Services, CCA Global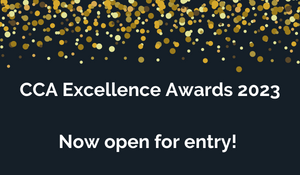 In the lead up to the award entry closing date, a number of opportunities are available to anyone considering submitting for the Awards. These are designed to help applicants focus on the strengths of the person, team of initiative being nominated.

On 30 September, Standard Life, part of Phoenix Group, will share their success from April 2022 when they won the CCA Excellence Award for Most Effective Vulnerability Strategy.
As well as exploring how the team approached the development of strategies and policies to support customers in need, they will also share their approach to building the Award submission including who was involved, evidence selection, what not to include and ownership. The team will talk about their experiences once shortlisted, and share their recommendations on how to get the most out of the process.

If you would like to get involved and be part of this session, please sign up here.
---
About Standard Life Assurance, part of Phoenix Group
Around 13 million customers trust Phoenix Group with their long-term savings, investments and protection.

Supporting customers when they face vulnerable circumstances during their lifetime is something Phoenix Group is passionate about. Delivering consistently excellent service requires real passion and skill and many colleagues go above and beyond to provide appropriate support to vulnerable customers.
---
Keywords