Taking a chance on excellence
29 October 2020
Sharon Johnston, Head of Membership Services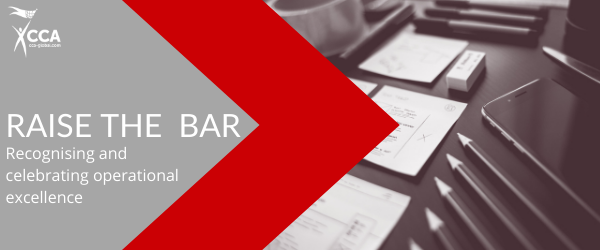 Earlier this month we caught up with Jane Smyth who manages the Customer Experience Operation at People's Postcode Lottery in Edinburgh. Like many organisations, the team are working remotely with performance and engagement remaining high despite the various challenges posed by the pandemic.

We asked Jane how the team were coping and the benefits of retaining CCA Accreditation for almost 3 years.
How has the business adapted in response to recent developments?
Like many businesses, the move to working from home was all done very quickly. On a Friday evening we were sending people home with
laptops knowing we were not coming back to the office for a while and everyone was feeling a little apprehensive about how well it would work.
Almost 9 months down the line, we are so proud of how everyone in our business has adapted. It now seems like we are achieving everything that we would if we were in the office. We still have a full catalogue of training and development available for employees which is now on online. We have also maintained the quarterly townhall meetings with our managing directors, our suggestion box is still working great and we have continued to gather for team events and celebrate business and individual successes through our recognition awards for those who demonstrate company values.

We are very proud of the work we do in PPL and this is even more relevant during these difficult times.
Our colleagues have managed to take part in volunteering days via virtual events which has been so important. There are so many things that at the beginning of lockdown took a good bit of consideration but now all seem like business as usual.
Tell us more about achieving CCA accreditation
We have held CCA accreditation for almost 3 years. When we first started preparing it seemed daunting. Clearly, it was going to need a lot of preparation and focus however in reality it was thinking about what we do on a daily basis and pulling it all together into a structured format that could be easily reviewed and assessed.
The breakdown of what the Assessor was looking for to evidence the Standard was very helpful and rather than leave this to one person in the business, we involved a group of people who each had responsibility for gathering evidence for a specific section of the Standard. We also asked each person to present their evidence on the week of the assessment. By doing this, we ensured everyone was invested in the process which contributed to a widespread sense of pride and achievement when we were awarded the accreditation.
We don't always appreciate how much success we have had across the business
I was working on gaining accreditation pretty early on in my career with PPL and the process itself helped me learn so much about our culture and the wider business. It was a really inspiring task to undertake because often, even for those who have been in the business for many years, we don't always appreciate just how much success we have had.
When you are awarded the accreditation for the first time, it is great to receive such amazing comments from a professional body that works closely with so many organisations. The assessor and the Global Standard Review Board share encouraging comments and feedback about the experience you have created for your customers and colleagues. It is affirmation that all of the hard work you have put in has been recognised at a global level. It is particularly rewarding when you receive confirmation that you excel in the culture you have created to make your business a great place to work.
---
Keywords