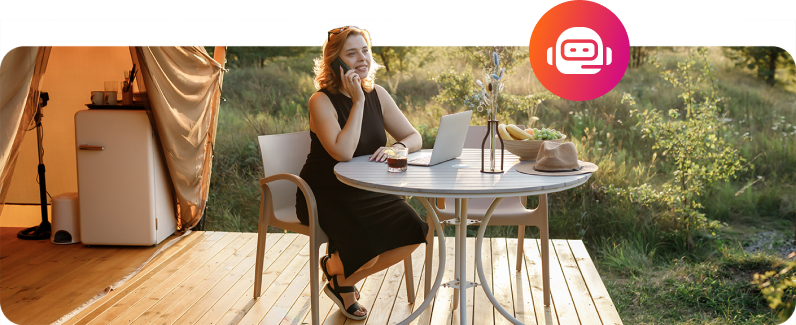 It's no secret that consumers today increasingly expect brands to provide immediate resolution and offer the ability to solve issues themselves. As a result, companies are turning to technology that removes the need for human agents to handle simple tasks and eliminates long hold periods that frustrate customers. And the technology that's making it possible: interactive voice response.
When implemented effectively, interactive voice response (IVR) can boost customer satisfaction and brand connection, simplify contact center operations, reduce waiting times and help businesses meet their key performance indicators (KPIs). The technology is especially effective during high call volume periods, assisting customers to quickly find the answers they need without speaking to a human.
Effective IVR systems are helping businesses to provide customers with quicker, more effective responses. And with the advent of enterprise-grade generative artificial intelligence (AI), IVR software is more capable than ever. When generative AI is trained on open-source and enterprise-specific data, it improves accuracy and explainability, helps agents access real-time information and protects data privacy—the holy grail of enterprise CX solutions.
---
Keywords