Why Managing Customer Expectations will be Critical to the Success of the Automotive Industry
10 June 2021
Clare Lomax, VP Sales, EMEA at TTEC
CCA PARTNERS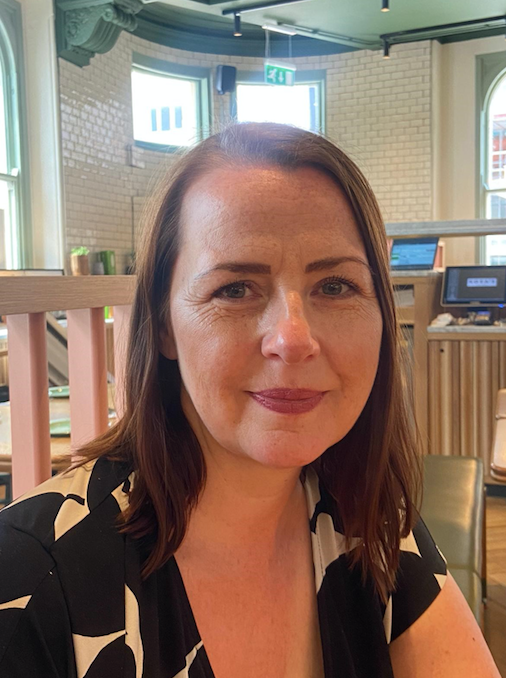 The last time auto sales dropped so far and fast was 1943 - in the middle of the Second World War. In April 2020 the decline was 97% on normal YOY demand - that's like the entire industry just crashed into a very large brick wall.
Many auto brands quickly pivoted to new delivery models. Click and Collect for cars wasn't very common until 2020, but the dealers adapted. The full year 2020 saw a 27% drop in auto registrations in the UK, which is a steep decline on normal sales, but not quite as precipitous as it looked at the start of the pandemic. It's also worth noting that the vaccines only started receiving approval for use in December, so 2021 will certainly be an improvement.
But the industry is facing a wave of transformation that is not even linked to the pandemic. New petrol and diesel car sales will no longer be allowed after 2030. Customer expectations on the auto brands are shifting, the pandemic has changed how many people use public transport, and younger demographics are asking if they even need a car in the first place.
Then there is the global shortage of silicon chips. At first sight this might seem like a story that affects the technology or computer manufacturing industry. Why cars? Both Ford and GM have announced huge earnings reductions for 2021 because of the chip shortage. Globally, this issue may cost the auto industry over $110 billion this year. IBM says that it might take over two years to see production catch up with demand. The average modern car contains over 1,000 chips so this really is a big issue for the auto brands, although it may still be under the radar of the average consumer.
But I think there are several other more subtle changes taking place too. Often this is how customers are changing their own expectations, how they prefer to be served or to interact with a brand. Some of this is just a continuation of the digital transformation that has already been changing the industry in recent years and some has taken place quite suddenly because of the pandemic.
Some of the key issues I would identify are:
• Customer Experience Management outsourcing in EMEA: The COVID-19 pandemic is expected to result in a 3-4% market contraction in 2020, driven by the severe impact on energy & utilities, travel & hospitality, and manufacturing sectors (including automotive), which experience high CXM adoption in Europe. (Everest Group, 2020)
• The automotive industry must embrace a digital-first customer experience strategy: Customers who have adapted to online shopping and buying are not likely to abandon this behavior even after the pandemic. A recent McKinsey article published in October showed an average increase of 13% in the use of digital channels for car buying in Europe with 70% of respondents in a particular region planning to continue to engage online even after the pandemic. (ZDNet, 2021)
• Building great customer experiences: Historically, the automotive world has been very product-focused rather than focused on the customer and their experience. Indeed, 80% of executives still believe that the product is the core focus for automotive retailers and continues to be the driving force behind retail strategies. In a future mobility world, with greater transparency, accessibility and options for the customer, this cannot continue. Traditionally, customers bought their vehicle from an OEM partner dealer. In a world where we move from ownership to access, and customers increasingly become fleets, the fight for the customer interface is up for grabs. In KPMG's Global Automotive Executive Survey, 49% of executives and 42% of customers believed that OEMs will win the race for the customer relationship by 2025. (KPMG, 2020)
• The OEM bypass: An increasingly environmentally conscious and practical consumer base prefers to either own an electric vehicle or use shared mobility platforms. Major cities in Europe are already tweaking their infrastructure to facilitate modern forms of mobility. The direct fallout from this scenario is that OEMs and after-sales service providers are losing their interaction with customers. According to BearingPoint, these trends could be potentially devastating. (Consultancy.EU, 2020)
Covid-19 has been a challenge. Many manufacturing plants were closed and car purchases fell off a cliff, however some changes in consumer behaviour may lead to future opportunities - such as more people working from home and fewer people using public transport. The independence of a personal vehicle may be important once again.
The changing customer experience is also a major change from a decade ago. Customers are increasingly exploring services such as Cazoo, allowing them to compare vehicles and arrange finance or a subscription all from a single site. The days where a customer would ask for a test drive and could be convinced to make a purchase through the efforts of a persuasive sales executive are numbered.
Let me know your thoughts on the challenges facing the modern auto industry. Managing customer expectations will be critical for success in the 2020s, but where do you think these companies need to focus?
---
Keywords