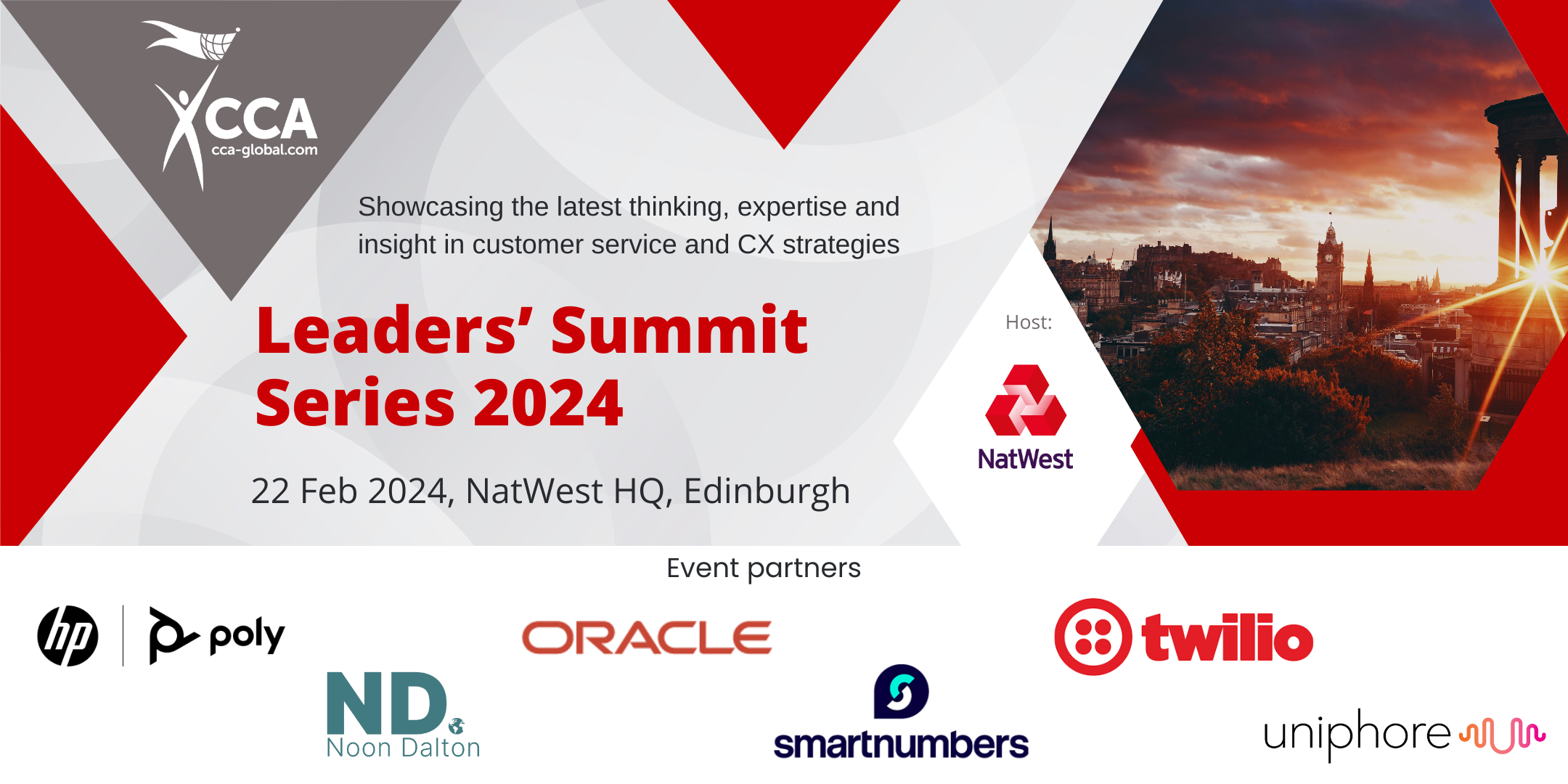 Join us at NatWest HQ, Edinburgh for the first CCA Leaders' Summit of 2024 designed exclusively for customer service and CX leaders.

This Summit will focus on two critical themes:

Customer care & enhanced experiences
Discover the power of empathy and vulnerability in customer interactions.
Explore innovative tools and technologies that are reshaping customer service.
Learn how to get it right for your customers in an ever-evolving landscape.
Gain insights into the impact of regulatory changes, such as consumer duty.
Connect with the wider CX community and unlock the power of the CCA network.
Harmonising human & automated capabilities
Explore strategies to seamlessly blend human and automated support for great customer experiences.
Unlock the potential of automation while preserving the human touch.
Delve into real-life case studies of organisations successfully bridging the gap.
Uncover opportunities to create memorable customer interactions through innovation.
CCA Leaders' Summit is not just about learning; it's a platform for meaningful engagement, discussion, and debate. Engage with industry experts, participate in enlightening keynotes, and network with fellow leaders who share your passion for providing great customer service.

At this event, we will:
Raise awareness of the most pressing issues, challenges, and opportunities impacting customer service leaders.
Inspire you to lead your teams with confidence and vision.
Equip you with the knowledge and strategies needed to shape the future of customer service.
Reserve your complimentary passes or
get in touch
for more information.
---