Press Release: Reading Borough Council Celebrates Ten Years of Global Standard© Accreditation
05 September 2019
Pauline Cochrane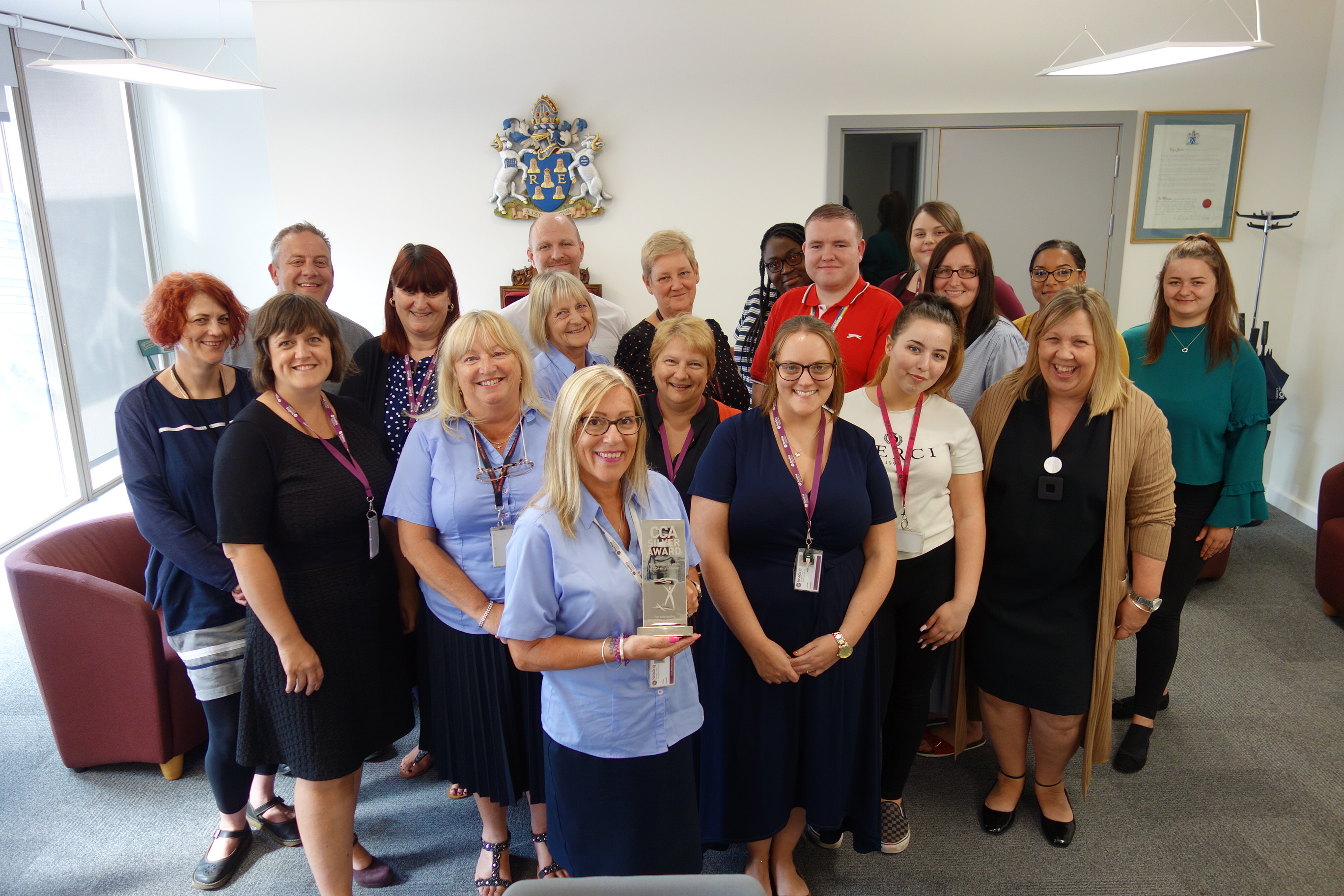 Reading Borough Council Achieves Ten Years of Global Standard© Accreditation

Glasgow, September 2019 – CCA, the professional body for customer service, were delighted to present Reading Borough Council with their 10 year Silver Award for dedication to customer service continuous improvement last month.

Reading Borough Council have made a long-term commitment to continuously improving customer experience by adopting the CCA Global Standard© - with their first audit taking place in 2009.

They have successfully achieved Global Standard© accreditation for 10 years and Chair of CCA Global Standards Council Liz Barclay was delighted to be able to present in person their Silver Award at their centre on Thursday, 29 August. Liz Barclay said, "It was wonderful to meet the team at Reading Borough Council this week and hear about their determination to raise the bar with improved customer service. Nothing is too much trouble when it comes to sorting out the problems of Reading residents. With 10 years of CCA Standard© accreditation under their belt, they seem as committed as ever and are aiming for the 15 year Gold Award".

Over the years the team have demonstrated a number of key strengths, particularly around open communications, demonstrable commitment to staff training & development and a continuous focus on customer experience. Reading Borough Council have also been recognised for their robust structures, procedures and policies leading to good results.

Commenting on the award, CCA CEO Anne Marie Forsyth said, "Pauline and the whole team at Reading Borough Council should be very proud of their achievement. They join a growing number of organisations in both public and private sectors who are reaping the benefits of accreditation, providing better employee and customer experience. Congratulations to all!"

Cllr Ellie Emberson, Reading's Lead Councillor for Corporate and Consumer Services, said, "Congratulations to our Call Centre and Customer Services Team for achieving the Silver Award for outstanding commitment to customer service excellence for ten consecutive years. Reading is only one of handful of councils in the country to have achieved this status and it demonstrates a consistently high level of customer service to our residents.

"Having sat with the team, I know just how hard they work to support residents from across Reading to access our services."

CCA would like to congratulate all the team at the Contact Centre and Customer Hub on their fantastic achievement.


ENDS
---
Keywords
---
Media contact:
Pauline Cochrane
T: + 44 141 564 9010
E:
pauline.cochrane@cca-global.com
About CCA
CCA is the professional body for leading brands in customer experience, challenging and connecting public and private sector organisations to become world class. With more than 20 years' experience, we are firmly recognised as the trusted reference for research, analysis and expertise. Our work with operators, BPO & shared service providers and vendors ensures we retain our position as the definitive source within our market-place.
Most people within our network are actively considering the best model to deliver a better customer experience and to drive more profitability from customer interactions. Our agenda for 2019 will support this challenge providing our customers with the information and data they need to make informed decisions around the future of their business. For further information visit
www.cca-global.com