Game, Set and Match
12 July 2019
Anne Marie Forsyth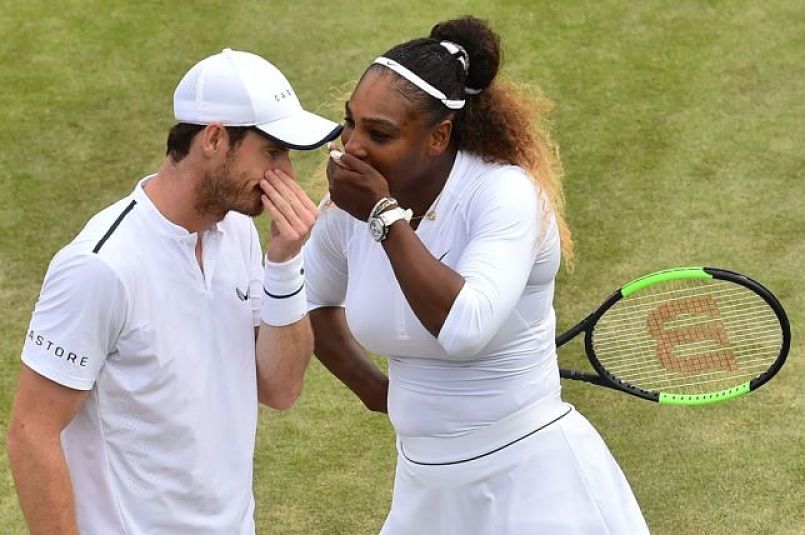 (Picture Source: metro.co.uk)
Like many of us I really enjoyed seeing Andy Murray and Serena Williams in electrifying doubles matches this week at Wimbledon. It seemed unusual as we are used to seeing each of them dominate the single courts; I wondered how this would play out.
As a complete amateur tennis player, I have to confess I find doubles a real challenge on the occasions that I play. I often don't know who I will be paired with at social tennis, so knowing when to go for the ball or hang back is tricky, often watching the ball whizz pass both of us! And of course, there's always the temptation to blame the partner when losing points; why did they hog the ball, poor serves, not sticking to position, and so on.
It was clear that Serena and Andy had rehearsed their game plan, and throughout the whole match they were in unison with ongoing chat leaving no chance of misunderstanding. They played as one, with their winning strategy.
Partnerships were the theme of this week's industry discussion with leading brands in the outsourcing sector. Challenges remain for this long-standing and valued sector, and which is still sometimes viewed or procured in the same way as you would buy reams of paper. Much innovation happens across so many brands and partnerships and CCA is determined to shine a light on the successes being achieved and also how we might all mutually benefit from a more mature approach.
Globally the BPO and outsourcing market is worth billions and connects with millions of customers. However, in many situations the old, established 'footprint' of outsourcing problems too hard to do inhouse or looking to run with lower cost options still exist so there is a clear need to reinvent how partnerships and procurement work.
A lot of our discussion was around how contact centres won't be in their current format in the not too distant future, therefore it's critical that this part of the market move to be the sort of valued partner that exists in the digital marketing sector for example. We wouldn't expect to contract with experts in digital marketing at a low or reduced rate; we actively seek out their expertise to do a job we don't necessarily have the skills to do so why doesn't the same approach exist when businesses outsource the very heart of their business, customer service, to experts in their fields?
Customer experience is on lips of every board and highlighted in every annual report; it's the new holy grail for success so there is a need to clear alignment on how that's delivered and what role partnerships play.
Over the coming months, we'll be bringing together the top brains across our market-place to analyse, inform and share latest thinking on what future service in this space might look like, working with our BPO and outsourcing members and those that procure those services. Breaking down what service will look like in the future as we try to anticipate changing behaviours, changing business models and a turbulent political landscape; and how you then work to make the best procurement decisions based on better understanding and better-informed practices.
The findings and recommendations will be launched later this year at CCA Annual Convention on 12 & 13 November but if you'd like to know more or understand how you can participate please get in touch.
So a definite change of game-plan anticipated and hopefully in the same way that Andy and Serena kept the communication between them open, honest and tactical with a view to success, we hope our work in the next few months will allow business partners to do the same!
Enjoy the weekend!
---
Keywords