Knowledge Management for The Age of Mobile, Social and Multichannel Customer Experiences
CCA PARTNERS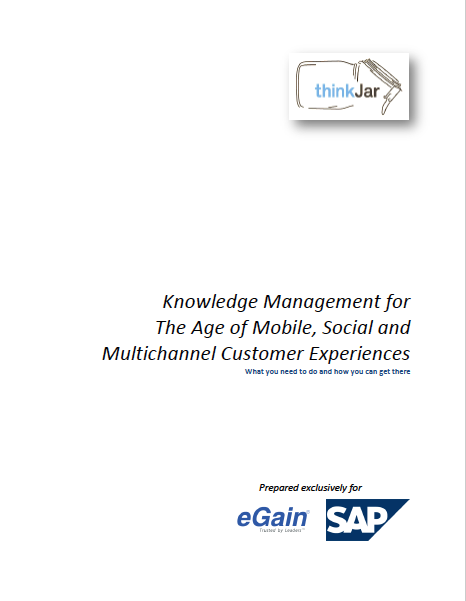 Knowledge Management has been with us since the 1960s, yet we have not been able to understand it sufficiently to maximize value from its practice. While many implementations have returned value to organizations, there have been many failures for each success. But, here's the good news - we have learned sufficient to distill and leverage best practices to implement knowledge management (KM) and maximize ROI.
Solutions we can final deploy.
Knowledge Management is not a technology, rather a discipline that leverages technologies. The continuing evolution of business through social that we experienced the past five years, and the coming changes that mobility is bringing, are rendering obsolete what we considered best practices a short time ago. Following the seven most important lessons learned will help organizations reach returns as planned; these lessons are:
1. Federate Knowledge
2. Build Support Across Channels (including new social and mobile channels)
3. Remove Barriers to Knowledge Creation
4. Tap into the Crowd
5. Leverage a Dynamic Infrastructure
6. Make it Easy to find Knowledge
7. Empower Users to Generate and Enhance Knowledge
When the KM solution is deployed, and the above lessons are followed for ongoing maintenance and adaptive enhancement, it can begin to generate value for the organization. As we have learned over the years, the KM strategy has to be formulated with a view to creating awesome experiences for customers. Knowledge is a fundamental component to fulfill customers' expectations; it must be part of the experiences they receive from the organization.

The next evolution of knowledge management, providing awesome experiences and leveraging social channels and mobility is by no means the final one. Knowledge Management is constantly evolving for organizations that adopt it. Many more lessons will be learned in the next few decades that will continue to increase the value of knowledge in the organization.
The seven lessons above, and the rest of this white paper, are the best place to get started.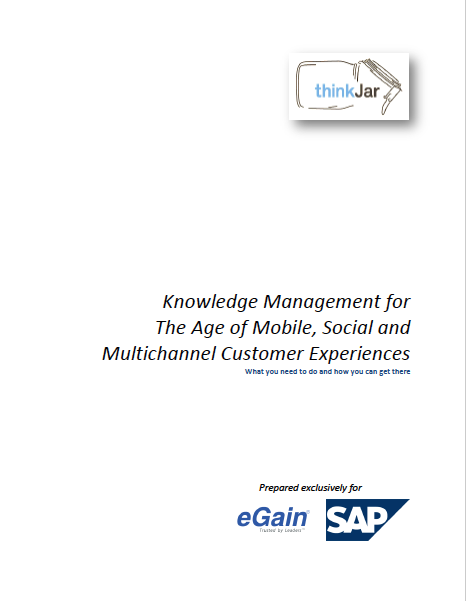 ---
Keywords