GoContact awarded for Excellence in Technological Innovation
09 December 2021
GoContact
CCA PARTNERS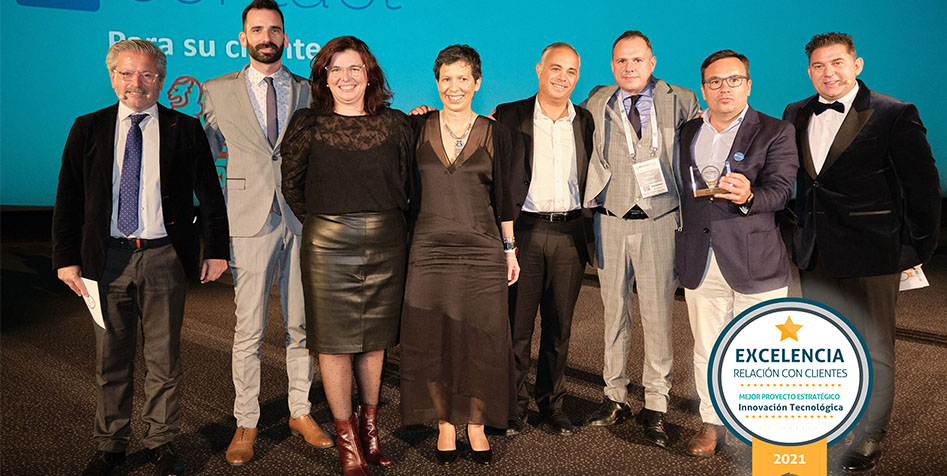 November 29, 2021 - The Excelencia 2021 Awards - the nomination for Best Technological Innovation Project recognized GoContact Natural Language ASR implemented at Generali Portugal as excellent work.
''This award is very special for us, it recognizes our hard work in technological development and innovation, reinforces our DNA of consulting and customer support, and our mission to eliminate the barriers between people and technology'', commented Rui Marques, CEO of GoContact at the Gala.
The project's objective was to provide self-service tools and an improved experience for the contact of insurance companies, using voice and avoiding slow navigation through a traditional IVR. The results were:
The customer's NPS went from 34 to 44, between June 2019 and June 2021
The service evaluation went from 7.7 to 8.3 in 10
The work capacity of the customer service teams increased by 10%
A 42% improvement was achieved thanks to natural language ASR
''ASR Natural was launched in March 2019 and its implementation encouraged us to consider how we could best serve the customer. So we launched ourselves into this challenge, which is now constant and continuous. Our ambition is to closely monitor customer needs and adapt to the everchanging impositions of society on individuals'', says Ana Pinto, Director of Customer Service at Generali.
GoContact ends the month of November with two awards. On November 24th they not only received the Spanish award, but also won one of the awards from the Portuguese Contact Center Association; a Silver Award in the Technology category of the APCC Best Awards.
---
Keywords