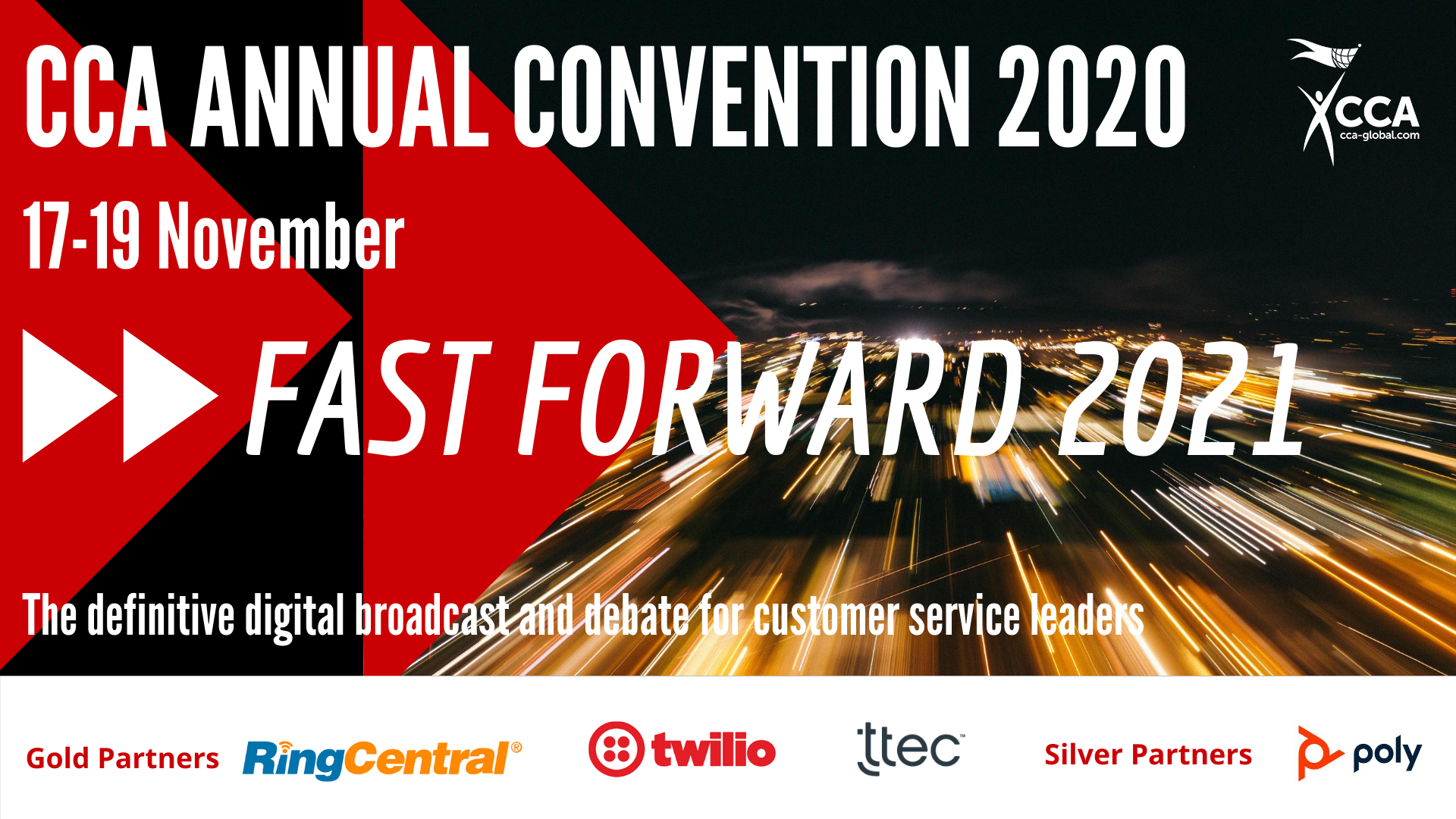 For the past 6 months, organisations have been working to survive through chronic uncertainty in unpredictable and exceptional circumstances.

While some industries and professions have wallowed in the loss of the past, the customer service industry has an opportunity to redefine and reshape customer engagement. It is difficult not to be swayed by negative headlines, but it is important to take heart from the amazingly positive things happening across the sector.

Leaders have realised the importance of being able to collaborate with peers across industry in a trusted and secure environment, providing much needed reassurance and confidence that the decisions taken will keep the organisation on track.

Using the mass of insight and authentic experiences gathered from those managing and responding every day, we will host an Annual Convention like never before.

This year is different. Why? You have the opportunity to extend invitations to key stakeholders in your business who would not normally be part of the customer agenda. The discussions, debates, keynotes and insights will help influence the wider organisation to be more customer centric and fully understand the challenges and opportunities for today's customer service teams.

Join us on the 17, 18 and 19 November for what promises to be an inspiring, exciting and thought-provoking event. Fast Forward 2021.

Free registration for CCA members. Not a member? Get in touch with the team.
---