CCA ANNOUNCES 2022 EXCELLENCE AWARDS SHORTLIST
04 February 2022
CCA Press Office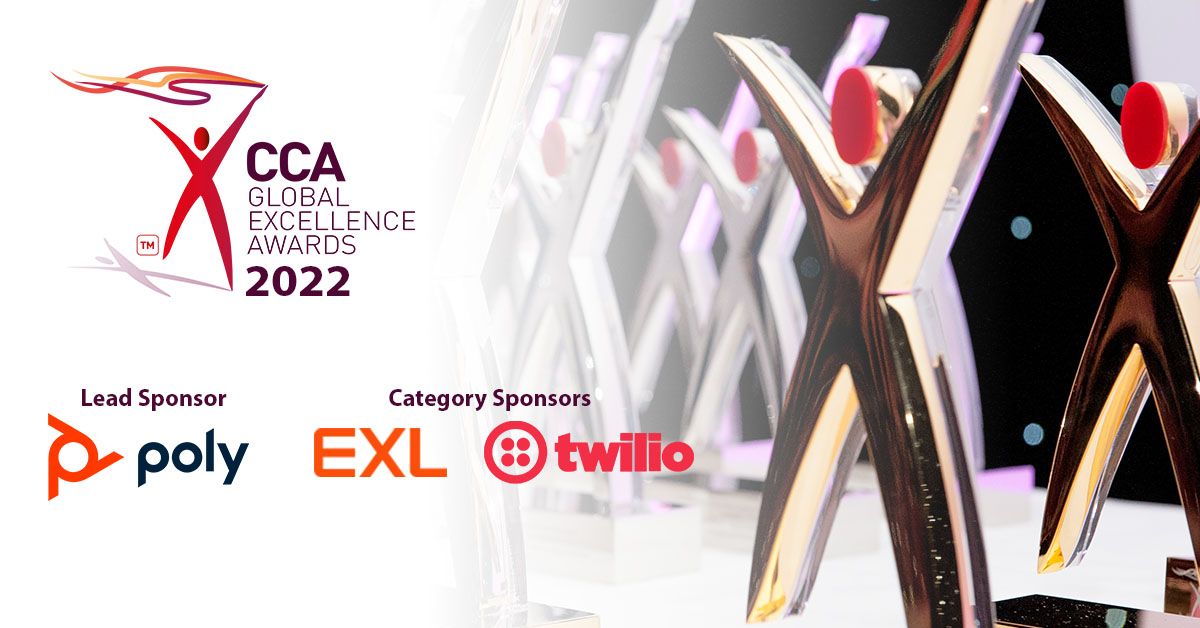 CCA is delighted to announce the companies and individuals shortlisted for 2022's prestigious Excellence Awards.
Winners will be announced at a celebratory event on 27 April 2022 in Glasgow - the first in-person celebration for these renowned awards since the beginning of the pandemic.
CCA Chief Executive Anne Marie Forsyth said, "This is the event we have all been waiting for and after more than two years will be a milestone as we rightly take time to recognise how far we have all come. Coming together for the first time will be a momentus occasion for our network and the businesses and individuals nominated.
"Many congratulations to all the shortlisted entrants who truly represent the best in customer service. Businesses in the CCA network have been working tirelessly through incredibly challenging times to ensure they continue to provide the best service possible for customers.
"Many lessons have been learned and it is a real privilege to discover the approaches taken to safeguard excellent practices, supporting customers and employees through a signficant period of undertainty."
About CCA Excellence Awards
CCA Excellence Awards recognise world-class professional achievement in customer service, and are judged by a panel of experts from a range of sectors and specialisms, with final deliberation by a fifty-strong peer judging committee chaired by Andrew Mends, Operations Director of GAVI Alliance, who has presided over this important task for the last ten years.
Andy said: "The judges were once again hugely impressed by the high calibre of submissions this year in each category. It was exciting to see so many entries from major brands, and we are delighted that CCA's reputation as a global standard bearer in customer service continues to grow."
THE SHORTLIST
Customer Experience Brand of the Year
Camelot
Tesco
Contact Centres – Great Places to Work
Camelot
Legal & General
Skipton Building Society
TaskUs
Tesco
Innovation in Customer Service
ASOS
Camelot
Sky
Best CX Transformation – Inhouse Technology Solution
Barclays
Nationwide Building Society
NatWest Group
Excellence in Skills, Learning & Development
ASOS
Barclays
Capital One UK
Energy Saving Trust & Home Energy Scotland
Financial Conduct Authority
NHS Business Services Authority
Webhelp
Excellence in Business Process Outsourcing Collaboration
RAC/Renault Group (UK)
Webhelp & Vodafone
Most Effective Vulnerability Strategy
Camelot
NatWest Group
Phoenix Group
Scottish Widows
Outstanding Flexible Working Programme
Legal & General
Webhelp
Team of the Year
Currys – Customers for Life
Kcom – The Strategic Transformation Team
Legal & General (Retirements) – Bereavement Team
NatWest Group – Own:It
Webhelp – The Operational Support Team
Rising Star Award
Sue Blake, DVLA
Dean Cambridge, Currys
Ciaran Earls, Scottish Widows
Brent Engelbrecht, Currys
Joshua Hodge, Legal & General
Ritika Khare, Barclays
William Voss, NHS Business Services Authority
Samantha Rodriguez, Ulster Bank
Nathan Thomas, DVLA
Team Leader of the Year
Lauren Alexander, Legal & General
Anup Bhel, NatWest Group
Scott Cuthbertson, Scottish Widows
Jessica Davies, DVLA
Sridhar Janakiraman, Barclays
James Jefferson, Assurant
Stacey Parnaby, NHS Business Services Authority
Leanne Sealey, Barclays
Fay Williams, Assurant
Manager of the Year
Abhimanyu Bakshi, Barclays
Victoria Evans, DVLA
Lewis Harris, Currys
Caitlin Neary, Dorchester Collection
Rebecca Read, NatWest Group
Karley Shenton, Assurant
Hayley Smith, Legal & General Individual Retirements
Director of the Year
Dave Poulton, Legal & General
Antonio Shabbir, ASOS
Kelly Young, Lloyds Banking Group
Bookings are now open for CCA Excellence Awards Gala Dinner 2022 - CLICK HERE FOR FULL DETAILS
FIND OUT MORE ABOUT CCA EXCELLENCE AWARDS SPONSORS
Poly - https://www.poly.com/gb/en
Twilio - https://www.twilio.com/
---
Keywords
---
Media contact:
Pauline Cochrane
T: + 44 141 564 9010
E:
pauline.cochrane@cca-global.com
About CCA
CCA is the professional body for leading brands in customer experience, challenging and connecting public and private sector organisations to become world class. With more than 20 years' experience, we are firmly recognised as the trusted reference for research, analysis and expertise. Our work with operators, BPO & shared service providers and vendors ensures we retain our position as the definitive source within our market-place.
Most people within our network are actively considering the best model to deliver a better customer experience and to drive more profitability from customer interactions. Our agenda for 2019 will support this challenge providing our customers with the information and data they need to make informed decisions around the future of their business. For further information visit
www.cca-global.com