The transformative power of CCA Excellence Awards
27 October 2023
Sharon Johnston, Head of Membership Services, CCA Global

Recognition and validation in your professional life play an instrumental role in shaping your self-belief and motivation. Winning an award, such as a CCA Excellence Award, can provide that much-needed boost. Through the eyes of Lauren Alexander, PRT Customer Service Manager at Legal & General, we get a glimpse into the life-changing experience from her perspective.

Battling imposter syndrome with confidence​
Lauren Alexander is no stranger to CCA Excellence Awards. As a three-time individual award recipient, her experience is insightful. The echoes of self-doubt, often termed as 'Imposter Syndrome', can be paralysing. Lauren's candid sharing on the topic resonated deeply. Her advice? To confront these doubts head-on. "If your manager or your peers have said you should be going for this, then you should be going for this."


Embracing humanity in leadership​
Throughout her journey, the recurring theme in Lauren's approach is the essence of being genuine. Her advocacy for portraying strength without concealing emotions is commendable. It's not just about being a leader; it's about being a human. "I want my team to know that you can be strong and still show emotion and that it's ok to get things wrong".​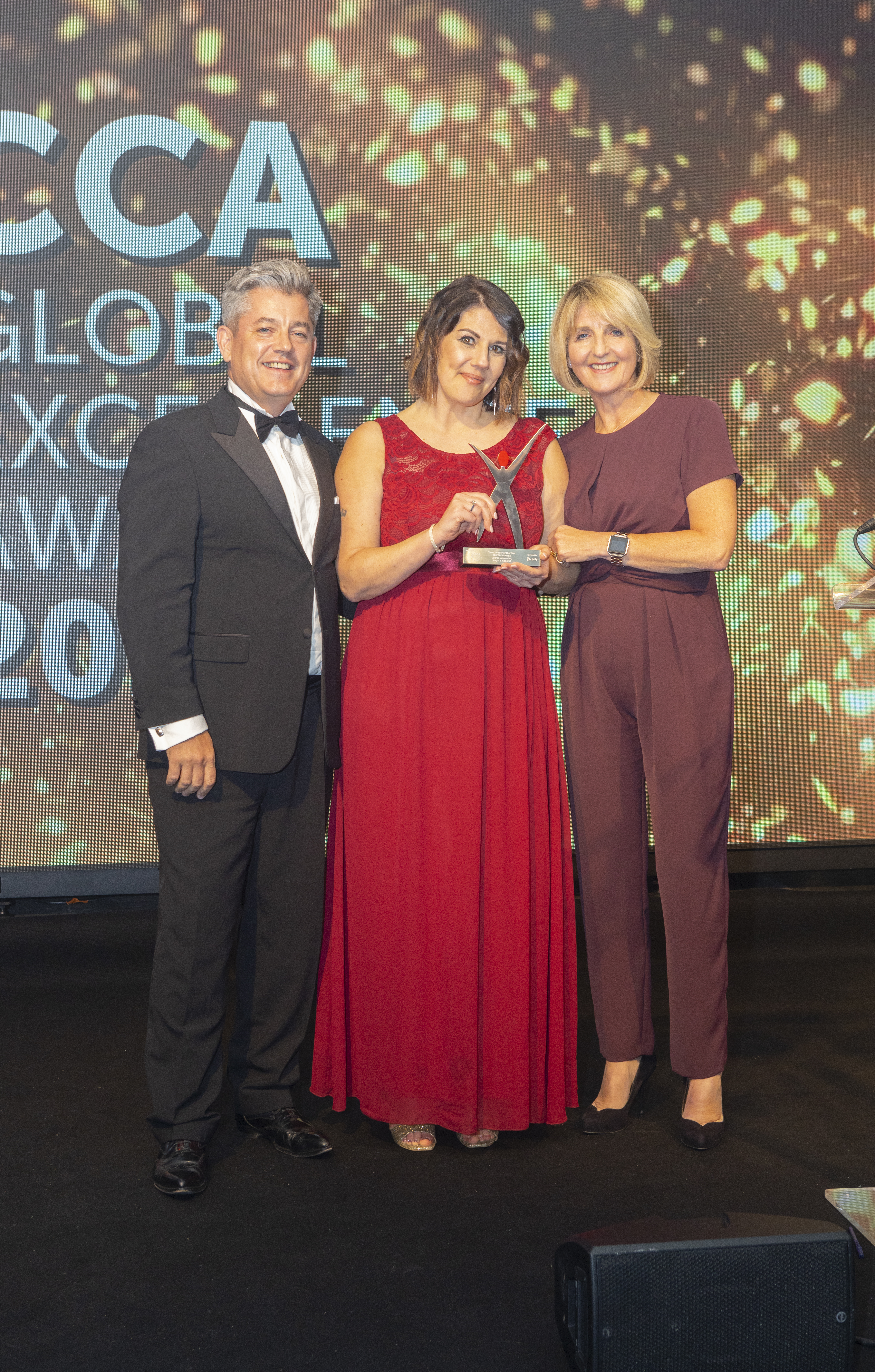 Taking pause for pride ​
The daily grind often leaves little room for reflection, yet recognising and taking pride in your accomplishments is vital. Lauren found in the Excellence Awards a moment to pause and ponder the extensive impact of her work — not just within her immediate professional sphere but also in the powerful example she sets for others. "Probably the bit that makes me most proud is the pride my 17-year-old stepdaughter has in me. I want her to have a career and life where she has strong role models from all walks of life. I want this for my team members as well." ​

Insights into the award entry process​
Contemplating whether to enter? Lauren's advice is to lead with passion. It becomes the north star of your submission and really helps with your interview. And the process? Far from intimidating. "The peer-to-peer judging not only gives you an opportunity to meet some fantastic people, but you can also get insights and connections that can go on way after the process."​

In her concluding thoughts, Lauren's deep appreciation for CCA is palpable, "CCA is very dear to my heart and they have really shown me that they believe in me when sometimes I haven't believed in myself."​

To all aspiring stars, it's time to step into the spotlight. The Excellence Awards are a stage where passion, dedication, and influence shine bright. Enter now! ​

#Bepartofit #recognition #customerservice #customerexperience #CX
---
Keywords