Excellence Awards 2021 Shortlist Announced!
10 February 2021
Sharon Johnston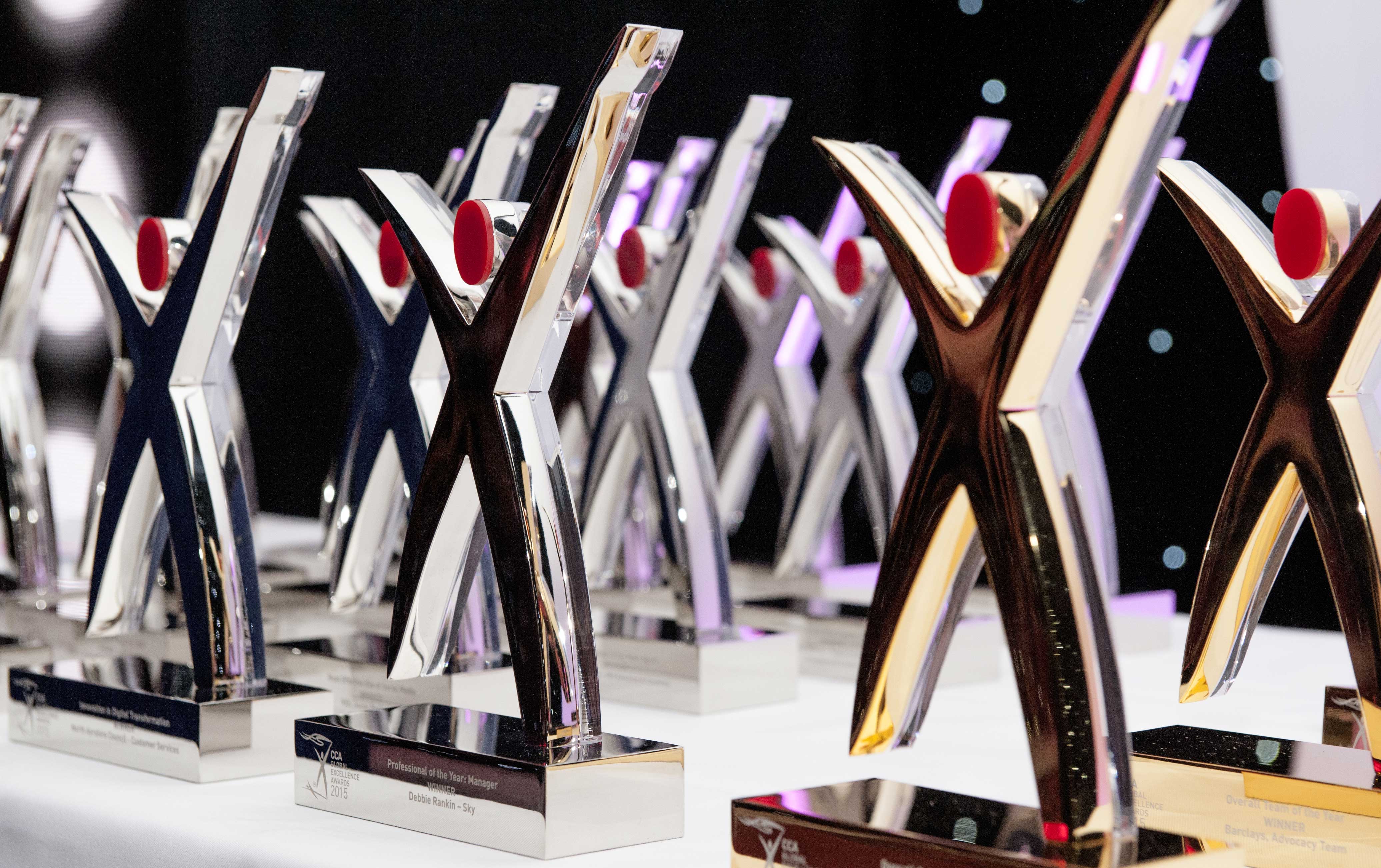 CCA is delighted to announce the companies and individuals shortlisted for 2021's prestigious Excellence Awards.
Winners will be announced at a celebratory event on 19 March 2021. Please reserve your space in advance.
CCA Chief Executive Anne Marie Forsyth said: 'Many congratulations to all the shortlisted entrants who truly represent the best in customer service. Businesses in the CCA network have been working tirelessly through incredibly challenging times to ensure they continue to provide the best service possible for customers.
'Many lessons have been learned and it is a real privilege to discover the approaches taken to safeguard excellent practices, supporting customers and employees through a signficant period of undertainty.'
We look forward to celebrating successes and publicly recognising and rewarding the winners on 19th March.
---
CUSTOMER EXPERIENCE BRAND OF THE YEAR
Calmac Ferries Limited
Tesco
TTEC
CONTACT CENTRES – GREAT PLACES TO WORK (INHOUSE OPERATIONS)
Coventry Building Society
Legal & General
Scottish Widows
Tesco
CONTACT CENTRES – GREAT PLACES TO WORK (BPO)
ATOS
TTEC
INNOVATION IN CUSTOMER SERVICE
Ervia
Scottish Widows
Standard Life part of the Phoenix Group
EXCELLENCE IN SOCIAL RESPONSIBILITY & AWARENESS
Coventry Building Society
SGN Limited
BEST CX TRANSFORMATION – INHOUSE TECHNOLOGY SOLUTION
ATOS
The Co-operative Bank
Yodel
EXCELLENCE IN BUSINESS PROCESS OUTSOURCING COLLABORATION
ATOS
MODSQUAD
TTEC & Volkswagen Group UK
Webhelp & The Very Group

EXCELLENCE IN SKILLS, LEARNING & DEVELOPMENT
Camelot
Coventry Building Society
Police Scotland
Scottish Widows
The Co-operative Bank
Webhelp
MOST EFFECTIVE VULNERABILITY STRATEGY
Coventry Building Society
HMRC
Scottish Widows
SGN Limited
RISING STAR AWARD
Legal & General – Leanne Calder
Scottish Widows – Hannah Bowen
The Co-operative Bank – Oliver Sloan
TEAM LEADER OF THE YEAR
ATOS – Lisa Raw
Legal & General – Lauren Alexander
Scottish Widows – Jenna Richards
The Co-operative Bank – Catherine Whelan
MANAGER OF THE YEAR
Coventry Building Society – Celina Godwin
Coventry Building Society – Dean Ashby
DVLA – Charlotte Gower
NHS Business Services Authority – Dan Britton
SGN Limited – Linda Spence
TEAM OF THE YEAR
BT Mobile Team
Calmac Ferries Limited
DVLA
HGS
HMRC – Benefits & Credits Scotland
NHS Business Services Authority – Customer Operations Team
NHS Business Services Authority
Standard Life, part of the Phoenix Group – Priority Plus
NEW CATEGORIES INTRODUCED RECOGNISING EFFORT AND RESPONSE TO COVID-19:
OUTSTANDING COMMUNITY SUPPORT AWARD
Capital One
Gas Networks Ireland
Merchants SA
Scottish Widows
OUTSTANDING HOMEWORKING PROGRAMME AWARD
British Gas in partnership with Intradiem
Capital One
Camelot
Merchants SA
NHS Business Services Authority
Scottish Widows
Standard Life Assurance, part of the Phoenix Group
Student Loans Company
Tesco
TTEC
Webhelp
Yodel
OUTSTANDING LEADER AWARD
DVSA – Andrew Lustig
OUTSTANDING TEAM AWARD
British Gas in partnership with Intradiem
DVLA – Business Support Project Delivery
DVLA – Multi Channel Team
HMRC – HMT
Legal & General
NHS Business Services Authority – Workforce Management Team
Police Scotland – Service Centre
Serco
Skipton Building Society – Skipton Direct
Webhelp – War Room Team
OUTSTANDING TECHNOLOGY COLLABORATION AWARD
British Gas in partnership with Intradiem
Natwest Group in partnership with IBM
Studio, Genesys and IPI
---
Keywords