Bonnie Dundee
09 October 2020
Anne Marie Forsyth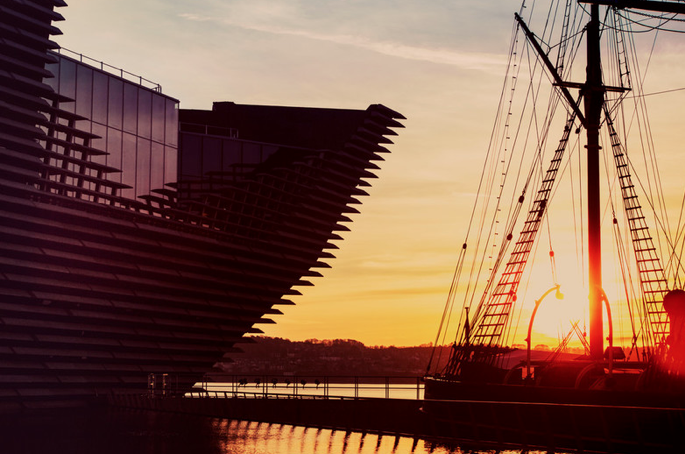 It's been another busy week at CCA with lots of open sessions. We hosted our regular Women in Leadership event; it's one of my favourites with guaranteed authentic chat from a brilliant group of leaders who are willing to open up and really share - so important in these challenging times.
This week I also interviewed Mark Blyth, the author of Angrynomics, from his home on Rhode Island, in preparation for him presenting at CCA Annual Convention in November. I guessed from his Scottish accent that he was from north of Stirling. I was almost correct; it was in fact Dundee although he left there a long time ago.
In Angrynomics, Mark Blyth and Eric Lonergan explore the rising tide of anger, sometimes righteous and useful, sometimes destructive and ill-targeted, and propose radical, new solutions for an increasingly polarised and confusing world. Exactly the issues facing organisations of all shapes and sizes as they battle against chronic uncertainty, trying to protect their employees whilst meeting changing and challenging customer demands.
We co-hosted a recent session with the team from Beano Studios, a 'rebellious' digital network with a worldwide subscription base of 3 million children aged 7 to 16. The network has grown from Beano magazine, published by DC Thomson (in Dundee!) and is one of the most recognised British brands of all time.
We heard fascinating insights about the Gen Alpha (or 10-year olds and younger) and how they will work and interact as they enter the adult world in a few years' time. How will organisations adapt to meet the needs of this new generation as employees and customers? All to be revealed in our session with Beano Studios in November.
CCA member Tesco was in the news this week announcing a highly successful performance despite the challenge of pandemic. Sitting behind these headlines are generally strong lessons of resilience, brave decision making and a commitment to execute plans despite setbacks. Coincidentally one of Tesco's main customer centres is in... yes, you have guessed it Dundee! We will be interviewing the UK operations director at our forthcoming Convention to glean insights from the brand's success.
The CCA network has accelerated its collaboration over the last 6 or 7 months, providing experience and benchmarks to create a range of future scenarios for new operating models. We set out this year to identify future generational trends and societal impacts which will inform members on how they can plan for a very different future.
There's certainly a lesson to be learned from the city of Dundee in terms of reinvention, remodelling, harnessing the positives and shaking off what no longer serves it well. The city suffered from years of deprivation, attracting derogatory depictions in the media which are hard to shift. Now it is known as an uber cool city, a leading centre of digital innovation and ground-breaking medical research with Dundee University leading the way in league tables.
Developing a mindset for nimble reimagining will be essential as we emerge from this pandemic, learning what to keep and what to drop and critically how to create useful decision-making methods.
I'm really looking forward to this years' annual event as we are able to bring together a wider range of up to date insights from really interesting UK and global experts. Please add the dates to your diary so you don't miss out – 17, 18 & 19 November.
Let's hope we don't suffer from the same technical hitches besetting the Conservative party conference earlier this week - forewarned is forearmed as they say!
Best regards
Anne Marie