Heroes and Zeroes
27 March 2020
Anne Marie Forsyth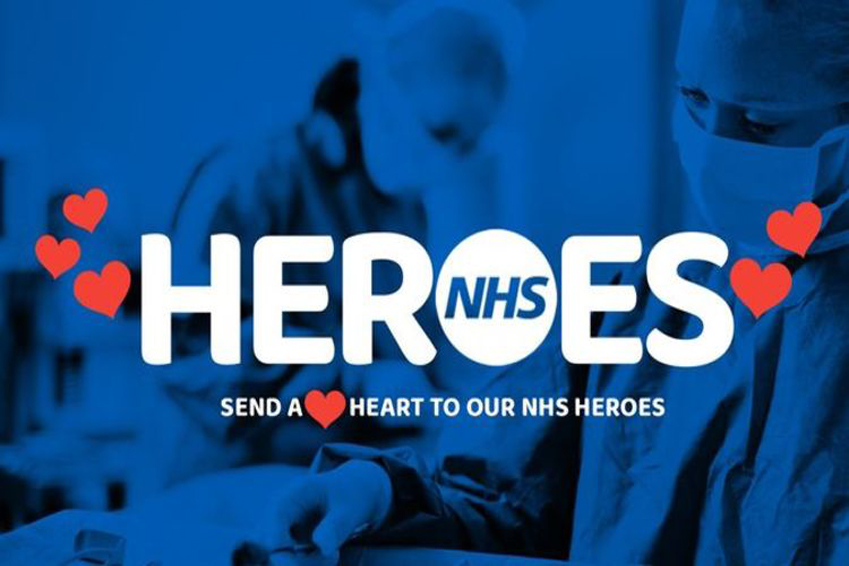 Last night in our street, as in many others throughout the country, we all stepped outside to give a hearty round of applause for all the NHS workers and carers currently risking their own lives to help others in the COVID-19 crisis.

It was a moving experience, a release of positive emotion; much needed as we seem to descend further into an uncertain future. An antidote indeed to the relentless flow of gloom in traditional and social media.

Like any sudden crisis this one has thrown up a wide spectrum of good and bad; over half a million of us have volunteered to help with vulnerable people, yet we hear about those who are selfishly profiteering from reselling critical items needed by those vulnerable people. We witnessed the gross spectacle of £1billion extra groceries being hoarded; apparently some of it already being binned.

Issues about fairness between the security of those with self-employed status versus those with secure employment have been loudly voiced, and likely to be recognised more post crisis.

In the good times disparity can be disguised but during times like these there's a bright light shining on those issues that need attention quickly. As Warren Buffett says, 'only when the tide goes do you discover who's been swimming naked'.

Last week seems like a year ago, and things that seemed unimaginable only a month ago are now part of our normal daily lives.

For some people this change is a gruelling process, challenging those who are already struggling with their mental health; for others they see it as a chance to reinvent, relax, and relinquish control of things that are superfluous to their lives.

It is the role of leaders to recognise this breadth of resilience in the workforce, and indeed in the customer base, and ensure that communication channels are open authentic and supportive.

It's difficult to reassure people that everything will be ok; no one can honestly do that. By taking decisive action and explaining in triplicate why things are happening, the fear of indecision, rumours and fake news can be minimised.

Customers today have a much greater need to connect during these difficult times. And yet many organisations have failed to implement disaster recovery programmes to mobilise workforces, with the result that customers are left hanging on for unacceptably long periods, adding, rather than alleviating, anxiety.

I have been really saddened by the lack of service on offer from some of our leading brands in public and private sectors. Yes, this is unprecedented, but lessons from other disasters past haven't been learned. I have also been heartened by many organisations who have taken the industry CCA Global Standard© and shared learning seriously over the years and have built a resilient structure which can be responsive and agile in these difficult times.

The big question coming out of all of this is the degree to which this experience will change us and what kind of economy and social structure will emerge? How/will we change the customer and employee engagement strategies?

Over the next few months we are adapting our Visionaries programme (our thought-leadership programme for senior CX and service directors) to capture the main learning from the last and coming weeks and what that will mean for a new blueprint in our 'new normal'. To find out more email Pauline Cochrane, our Head of Research.

In the meantime, have a restful weekend.
Anne Marie

---
Keywords