Sorry
20 July 2018
Anne Marie Forsyth, CEO, CCA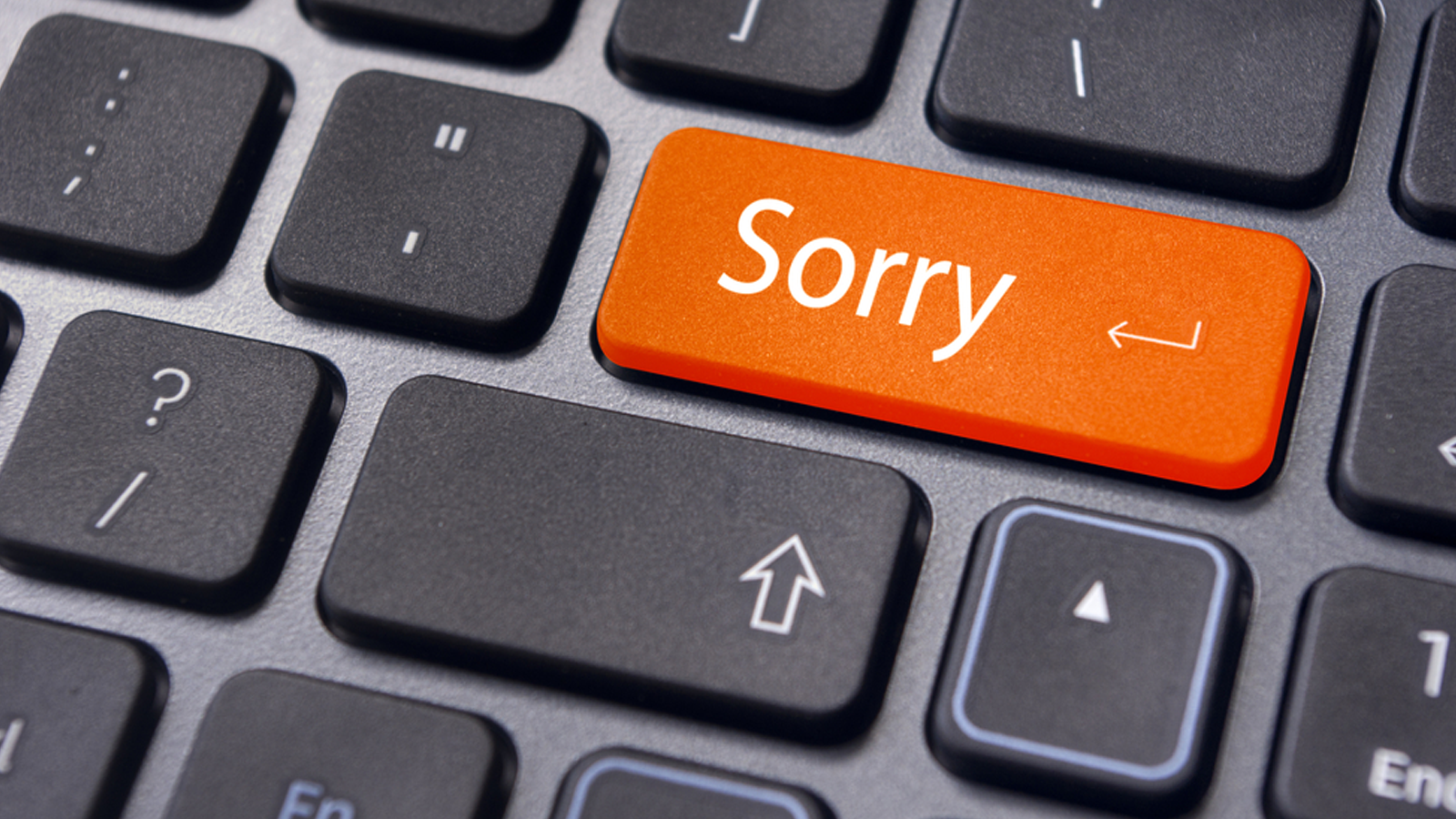 Last week I ordered a large picture mount for a special picture I had restored; it arrived on Saturday having been folded by the courier company and so was useless. It wasn't expensive, in fact for a bespoke service remarkably good value with free delivery to boot. For a brief moment, I was about to simply order another one rather than confront the hassle of returning the item and probably doing battle with the supplier. Instead, I sent a quick email after searching contact details online and was amazed to receive a prompt response 'We are sorry your mount has been damaged in transit, we will send you another one today'.

A moment of trust, a moment of truth, I am relieved and can get on with my day without the distaste that comes with dealing with clumsy complaints and returns processes which can frustrate even the most patient of us and take up our precious time. My estimation of this brand (Framefrog for those who are interested!) that I hardly know has become 100% positive, the package arrived a few days later and now has pride of place on my wall.

A question we are often asked from members is 'What is it that makes some brands stand out as exemplars at treating customers well? What do they do differently from the crowd? Can we find out/can you introduce us?' The question comes disguised in many cloaks, sometimes citing specifics but it is almost always the same at its core. The difficulty with the whole area of customer experience improvement is that it can sometimes feel like the proverbial 'boiling an ocean', in other words, the enormity of the task can be so daunting that mediocrity prevails until a significant event forces rapid change. In reality, it is often lots of seemingly little things like an agreed policy on no quibble returns that build loyalty and trust, which once banked, can be used as credit if other things go wrong in the relationship.

This morning I heard a radio interview with Matt Forde the famous political satirist who was explaining that he's having to rewrite his whole Edinburgh Festival Brexit production due to the frenetic pace of change over the last few days. It's a similar issue for businesses who have so many new technological and locational options about how to reshape their whole customer interface that they become paralysed by analysis. Decisions carry a risk which can't always be quantified.

In the case of the interview with Matt Forde, it was pointed out that the same issues today were being played out in the hilarious 'Yes Minister' programmes in the 80's, in other words, the same core issues prevail, today they are laid bare more quickly in a speeded-up world with little time to contemplate alternatives.

So, for those seeking answers to what good looks like, we mustn't assume that everything from a past era is now defunct and irrelevant. Saying sorry and making amends politely will never go out of fashion regardless of any situation, it really doesn't have to be the hardest word.