Glory Global extends CCA Accreditation in Madrid
29 October 2020
Sharon Johnston, Head of Membership Services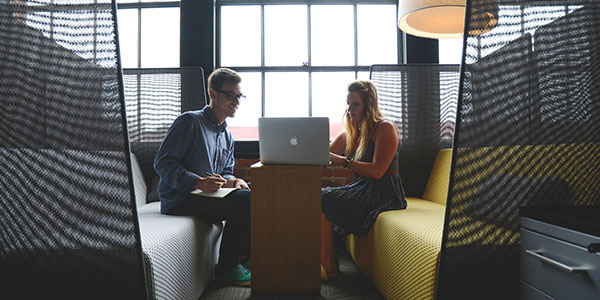 CCA has worked with the team at Glory Global for a number of years. Their vision was always to achieve CCA Global Standard Accreditation. Rocio Mendo talked to CCA recently about their journey and their plans to extend the accreditation globally across the business.
---
We originally contacted CCA in 2013. At the time, we had to focus on internal changes before we could commit to the preparation for the
Accreditation. However, once we set our focus on obtaining the accreditation, it took us around 18 months of hard work and commitment to be ready. The level of effort required to incorporate this into the day to day responsibilities was very high; nonetheless we were accredited in 2019.

CCA's overall objective is to improve the quality and standard of operations for the customer, colleagues and the organisation. To do so, the team demonstrated commitment and drive in working towards improving professionalism and best practice within the SSE team (sales support team/contact centre) in the UK.

The assessment highlighted some key strengths: continuous focus on customer experience, robust processes, effective use of a wide range of systems, data and reporting as well as colleagues' development and engagement.

Achieving the accreditation has given the team the well-deserved spotlight within the organisation and it was widely celebrated. It has proven to be so successful, in terms of processes and engagement, that it has been decided to extend it to other contact centres. The first one to follow us will be the team in Madrid. This will give us, as a global company, the necessary consistency through all sites regardless of geography.
About Glory Global

As a global leader in cash technology solutions, Glory Global provides the financial, retail, cash center and gaming industries with confidence that their cash is protected and always working to help build a stronger business.

The cash automation technologies and process engineering services help businesses in more than 100 countries optimise the handling, movement and management of cash. Whilst Glory Global spans the globe, they personally engage with each customer to address their unique challenges and goals — enhancing staff efficiency, reducing operating costs and enabling a more rewarding customer experience.

Employing over 9,000 professionals worldwide with dedicated R&D and manufacturing facilities across the world, GLORY is built on a rich customer-focused, technology-driven heritage spanning almost a hundred years.
For further information please visit the company website.
---
Keywords