Testing times for trust
07 May 2020
Anne Marie Forsyth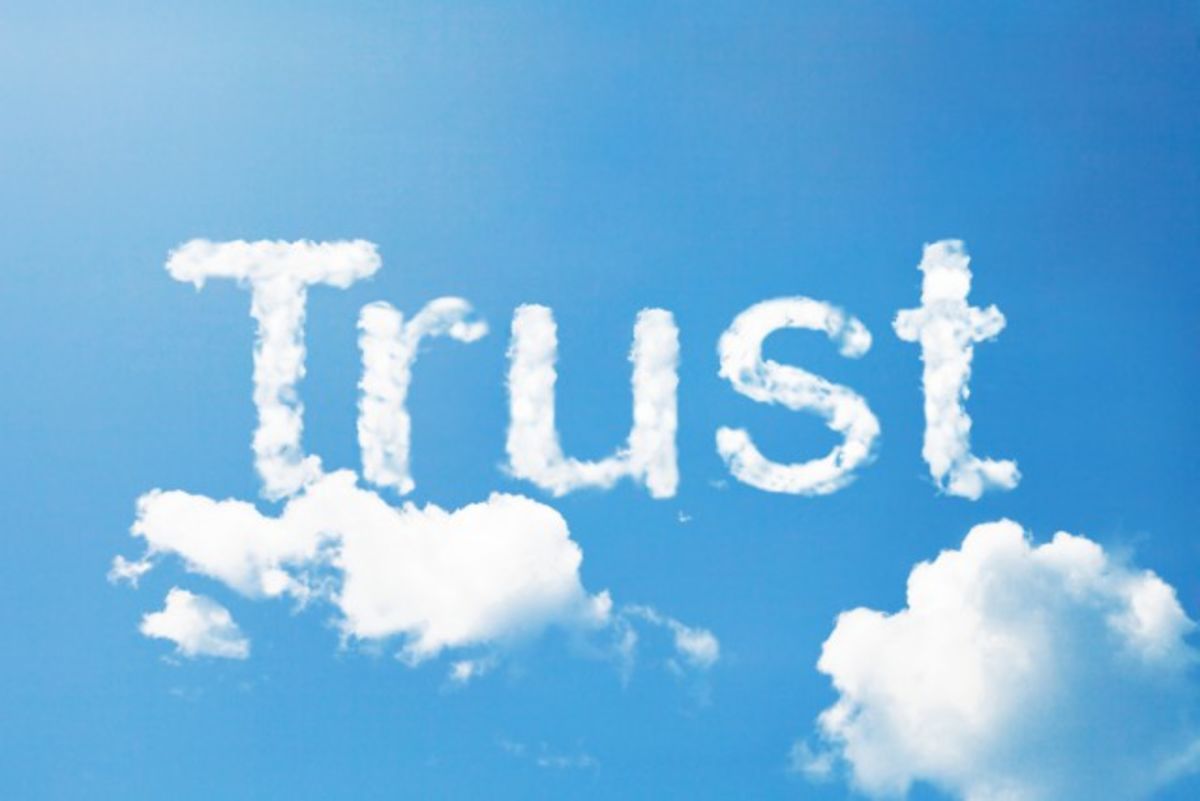 Whilst reviewing conference content for our virtual Summer Convention, I came across that famous old saying 'trust comes on foot and leaves on horseback'.
The session on trust made a big impression on delegates as trust, or the lack of it, determines levels of success in every organisation. This pandemic means we are being asked to trust employers, governments, and lots of other agencies as never before.
More than anything, we need to trust the proposed NHS app being developed to track and trace incidence of the virus, if we are to resume activities coming out of lock-down.
Great efforts have been made to stress that the big tech giants like Google will not be intruding our privacy. Instead, the app has been created by NHS, relies on Bluetooth, and identities will be protected.
The Health Secretary has pushed back against privacy concerns, claiming that data would only be held if it were needed and that "all data will be handled according to the highest ethical and security standards".
"If you become unwell you can securely tell this new NHS app, and the app will then send an alert anonymously to other app users who you've been in significant contact with …" the Health Secretary said.
Taken at face value the reassurances seem valid and yet there are already rumblings about what the data might be used for in the future.
To succeed, the app needs to be downloaded, so the more who do the more successful the campaign will be and the more likely a return to 'normal' will be. To succeed the app needs to be trusted.
Ipsos Mori's findings in November 19 showed trust in politicians had fallen by five percentage points and had displaced advertising executives as the least trusted profession in the survey. However, nurses remained the most trusted profession in Britain. Ninety-five per cent of the public say they trust nurses to tell the truth, close to their 2018 score of 96 per cent.
Our trust in the NHS has never been higher and perhaps this means there will be less concerns; we will need to wait and see.
What's interesting about our privacy concerns is that we accept incredible intrusions into every aspect of our lives, actively and passively by pressing 'I agree' to just about anything we are asked, generally to have a free service or to quickly get access to things we like to do.
Every organisation today is examining their strength of purpose and whether this is embedded in their employee and customer bases. Leaders are being challenged as never before to represent a strong, resilient yet caring face, whilst themselves dealing with change in aspects of their personal and professional lives.
Many working at the front line in customer service are key workers helping the rest of us function with access to critical helplines, banking services, IT support, media and entertainment, tax and benefits help and much more. They are often not recognised as such, truly invisible heroes.
It has never been more important for them to retain and build trust with the customer base, to do this they all need to feel that they can trust those who lead them to act in their best interests.
There is a whole series of online events, up-to-date insights and research generated by the trusted CCA network over the past 7 weeks. This is an invaluable source to help leaders with critical decision making.
I would like to say a huge thank you to all the brands across many sectors who are participating. It has resulted in a remarkable sense of community which I know is valued by many.
For details on how to access research and insights and join online events please get in touch. Or perhaps you'd like to take part in our live survey helping to understand what a 'new model' for business might look like, post-pandemic. The results will be shared with everyone who participates! Click here to take part.

Have a good holiday weekend everyone,
Anne Marie
---
Keywords